Sold Out
Hawaii Acreage – $1,250 down payment – near ocean
$1,250.00
Over 2 acres of usable land in Hawaii. Power very close by. Within 2 minutes of the ocean. Excellent property for a vacation home or a full time residence.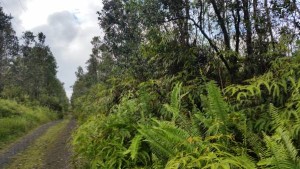 There is a nice driveway on the property that leads back to a cleared opening.
The full sale price on this rare tract of acreage is $14,500. With a down payment of $1,250 we will finance the balance on a 3 year term with 0% interest! Taxes total about $9 a month and will be added to the monthly payment to make the total monthly payment $377. After three years you will own this property free and clear!
To make your down payment in the amount of $1,250 please click on the link below that says "Add To Cart". Then just click on the "Checkout" link at the top of any page. Your first monthly payment in the amount of $377 will not be due for one month.
This Property Sold