Upscale Building Lot in Southern Colorado – LOWEST price! $500 down and low pmnts!
$500.00
High value building lot in the most desirable area of the most desirable community in southern Colorado! This private tract is located in Section G of Wild Horse Mesa in Costilla County. If you have been looking at properties in the area you know that Wild Horse Mesa is an excellent choice for investment or building a home/cabin. You also probably already know that Section G in Wild Horse Mesa is the only section in which people are building homes. Section G has power, the Wild Horse Mesa Community Center AND it is right next to the Sanchez Reservoir which is perfect for fishing and recreation. If you are considering investing in Southern Colorado then Section G in Wild Horse Mesa is BY FAR your best bet. Don't take our word for it…call a few local realtors and they will tell you the SAME THING.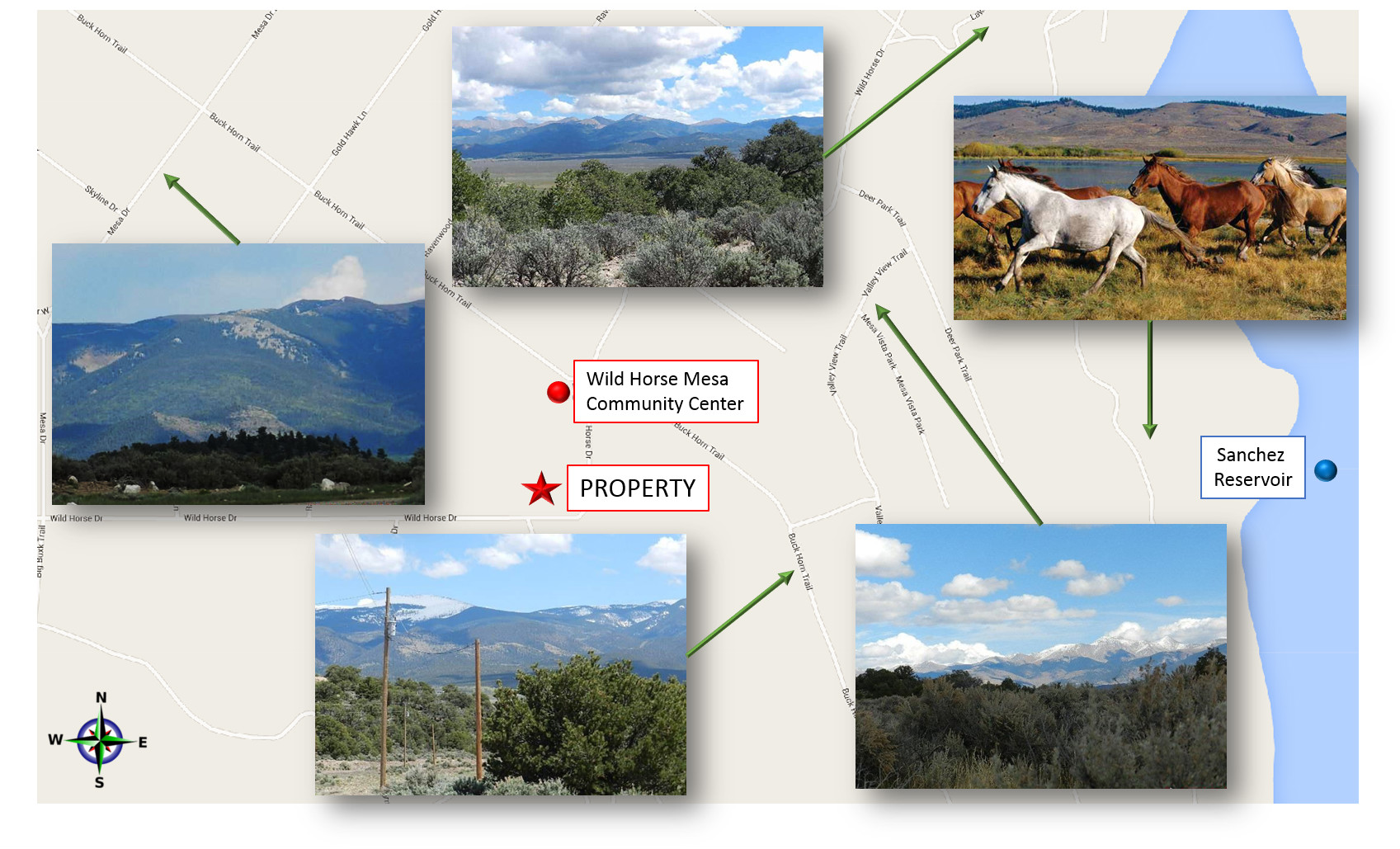 We recently bought a small number of lots in Unit G (see photo below) and we have decided to offer them WELL BELOW the other parcels in the area. So, not only are you buying a lot in the most sought after area but you are ALSO paying well BELOW market value. Oh by the way, we are offering complete OWNER FINANCING with NO INTEREST on this Wild Horse Mesa lot!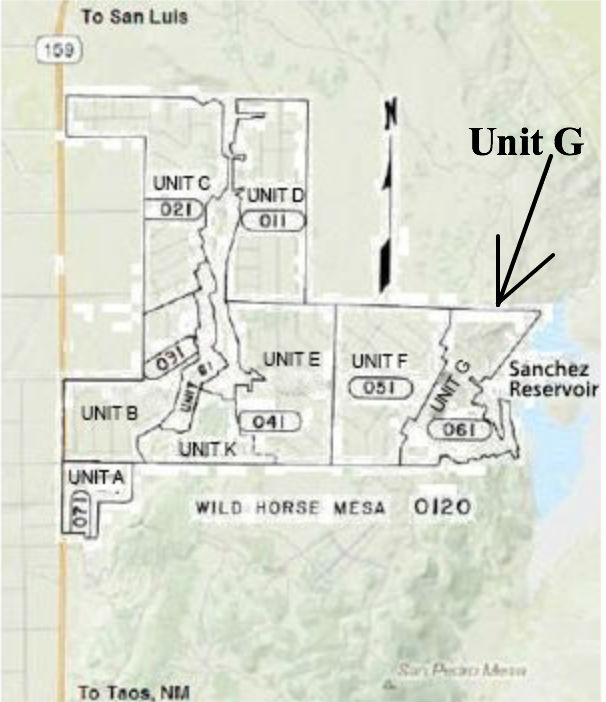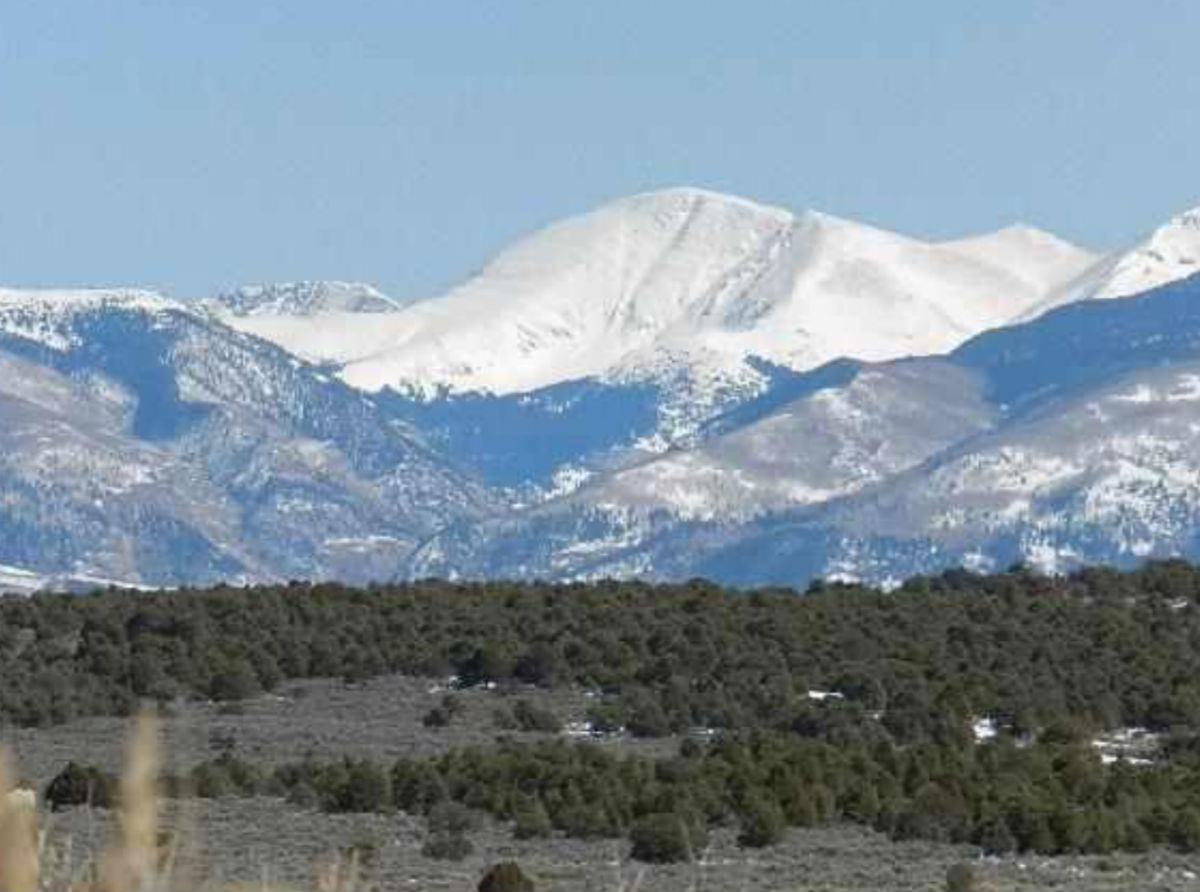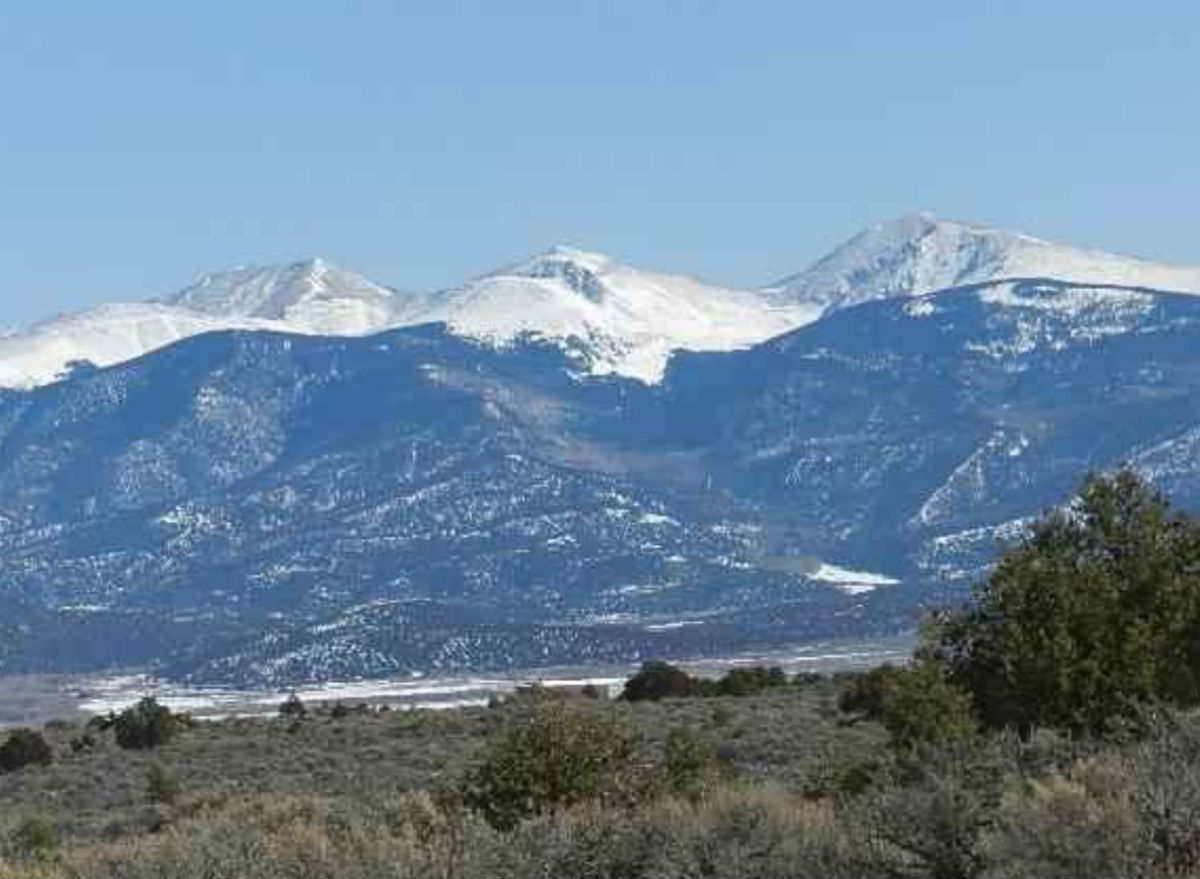 The two photos above were taken from a nearby property.
The full sales price on this property is $11,500. With $500 down your monthly payments will be $326.00 on a 3 year payment schedule. After 3 years you will own the property free and clear. Property taxes total about $240 a year and are already built into the monthly payment (at $20 a month).
If you decide to pay off the property within 12 months we will give you a 20% discount off of the purchase price. That would bring the purchase price down to $9,200.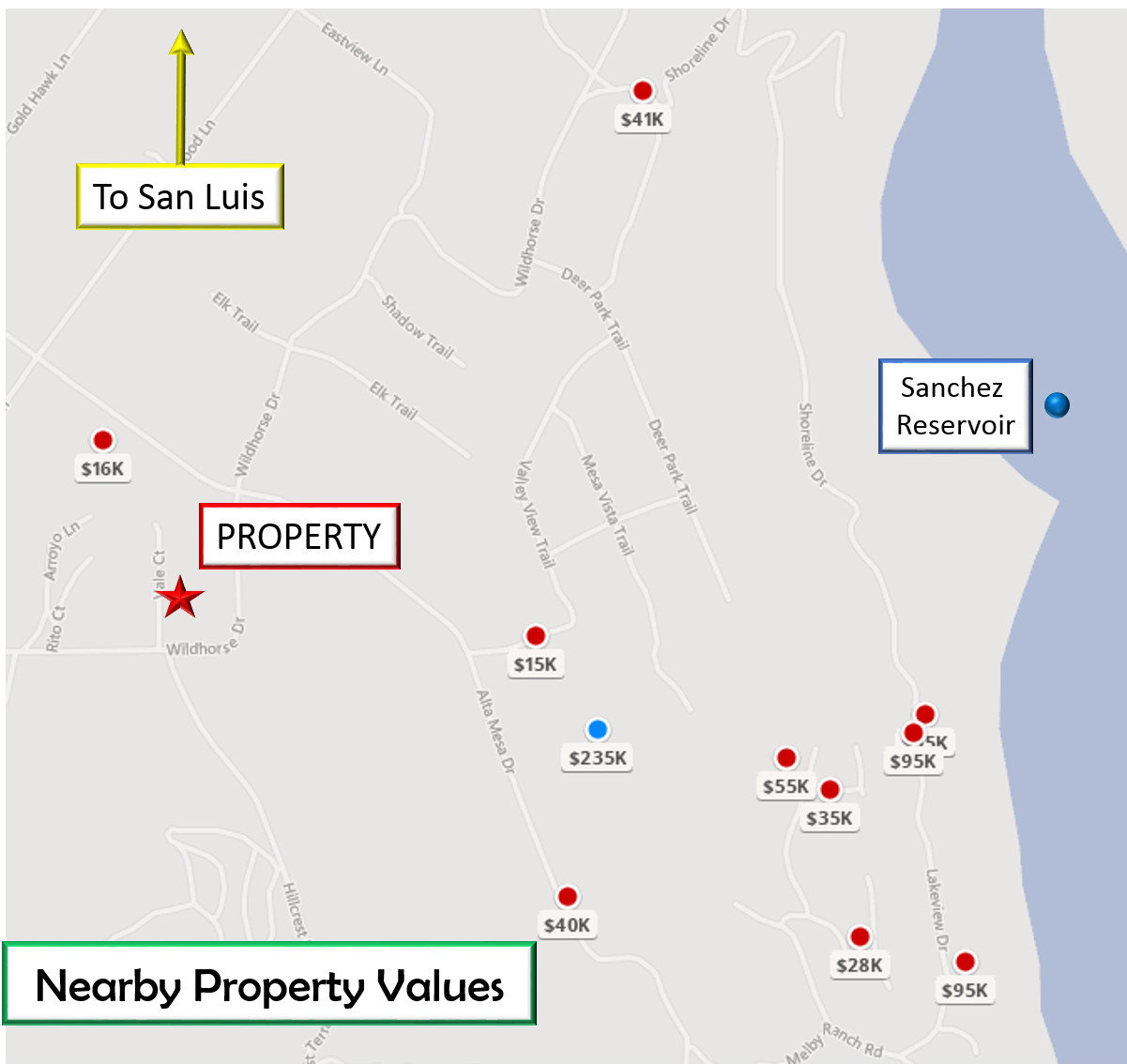 You will find comparable properties in Section G of Wild Horse Mesa listed from $15,000-$30,000. These would be CASH PRICES with no financing offered.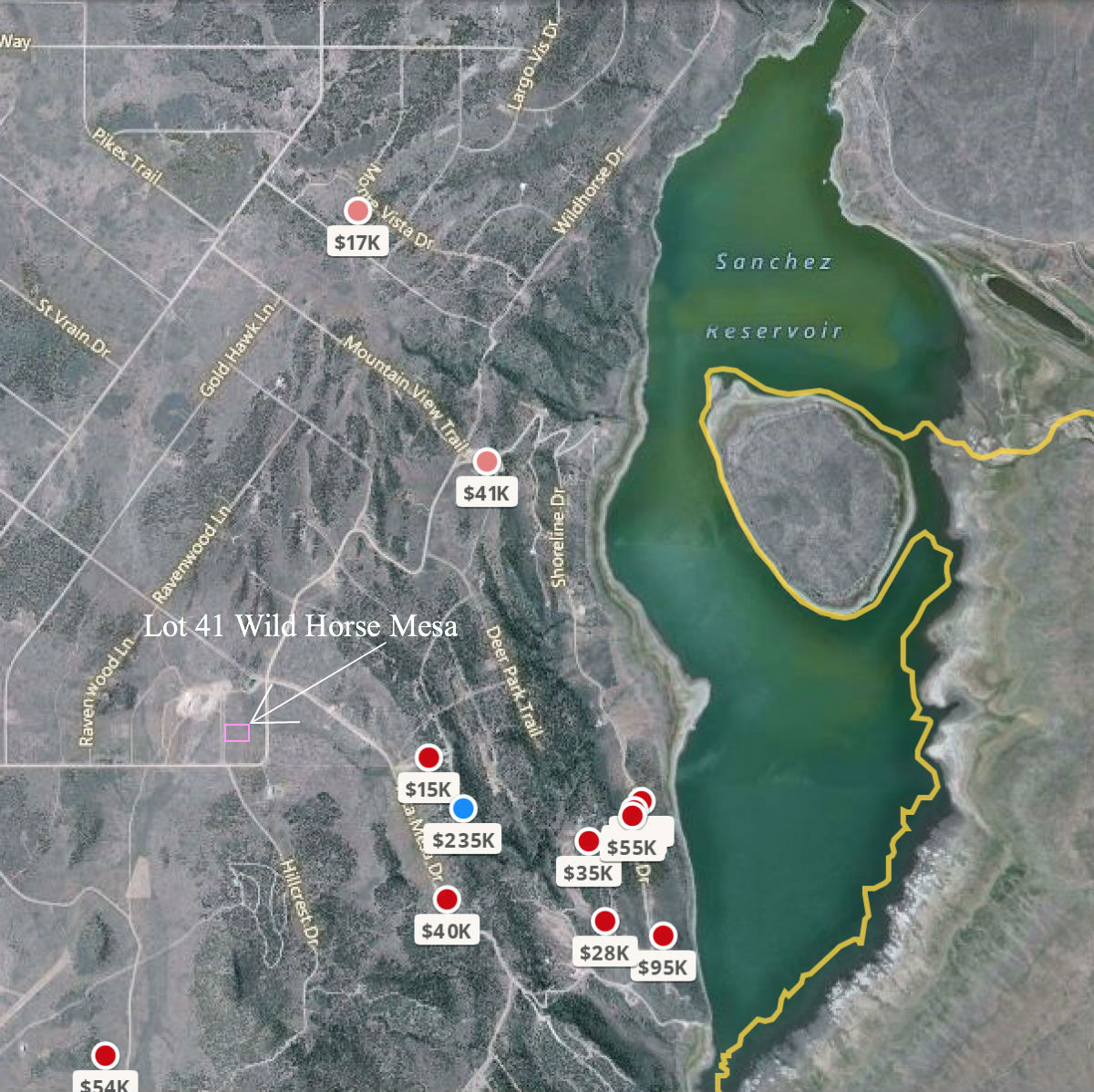 Please see the maps to the side of your screen to see how this property is situated. The property is Lot 41 in Section G and is located on Vale Court. This tract is within a few hundred feet of the Wild Horse Mesa Community Center! The Sanchez Reservoir is just a few blocks to the east which gives you excellent access to it for fishing and recreation.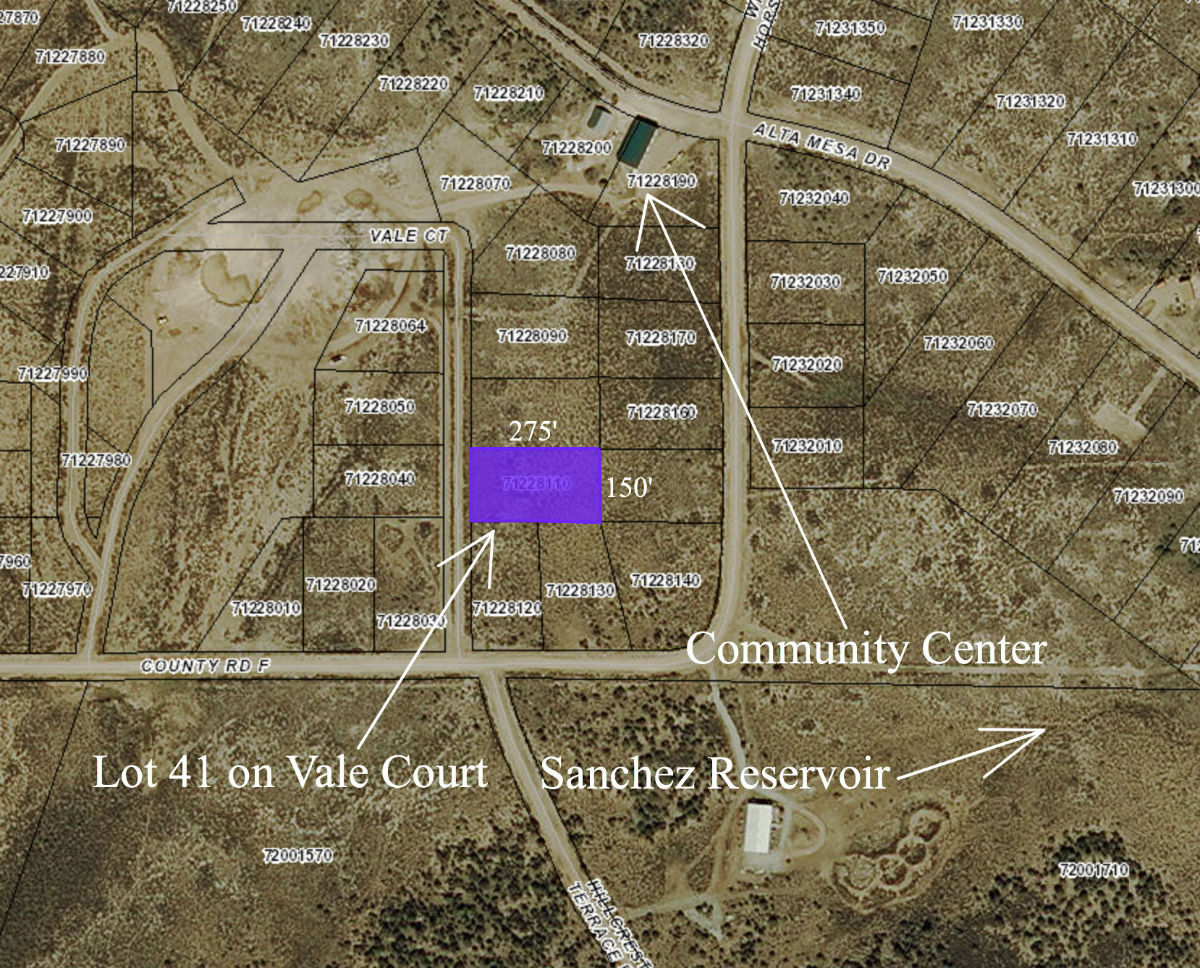 The property measures about 150 feet north to south and about 275 feet east to west. It has about 150 feet of frontage on Vale Court.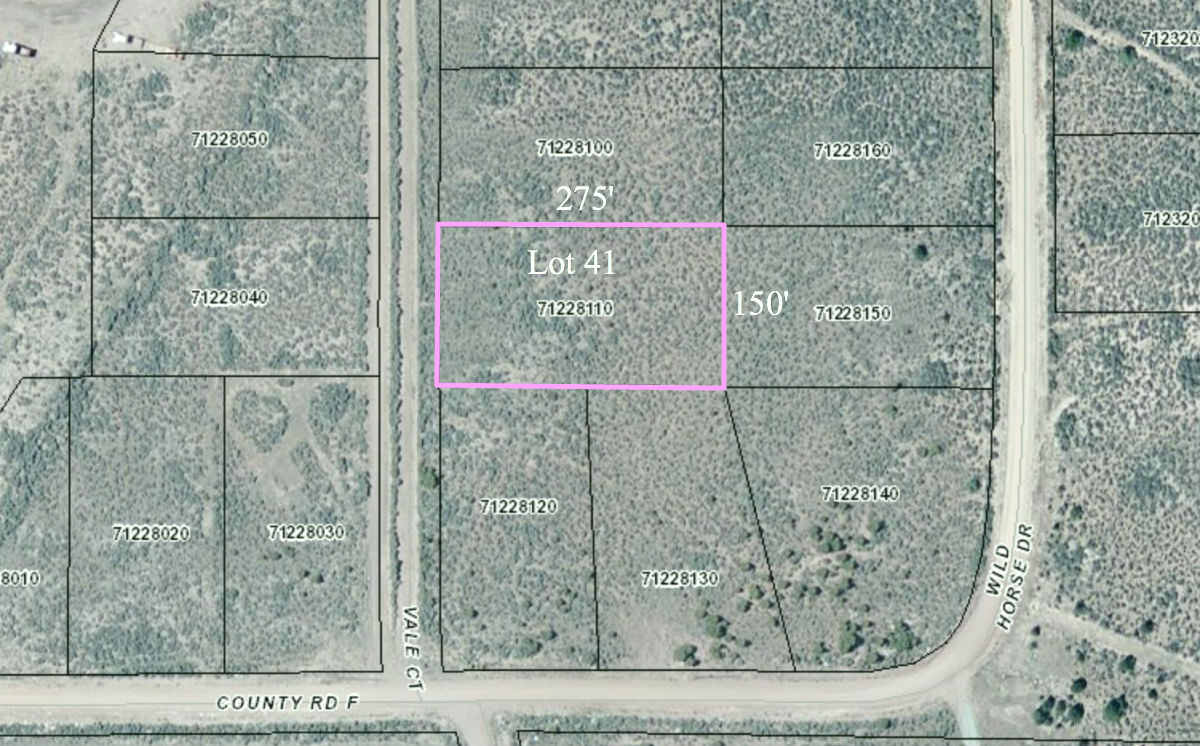 All of the photos shown were taken in the immediate area, within about a mile of this property. We have not yet had the opportunity to visit the area and take photos which is why we have decided to drop the price all the way down to $11,500. This will give someone an excellent opportunity to have INSTANT equity in the property. As you can see from the maps, other properties in this area are listed from $15,000-$30,000 and even higher. Any property with a structure (even a small cabin) is listed for at least $75,000. Here's a chance to build a little cabin and resell the property to make some big money.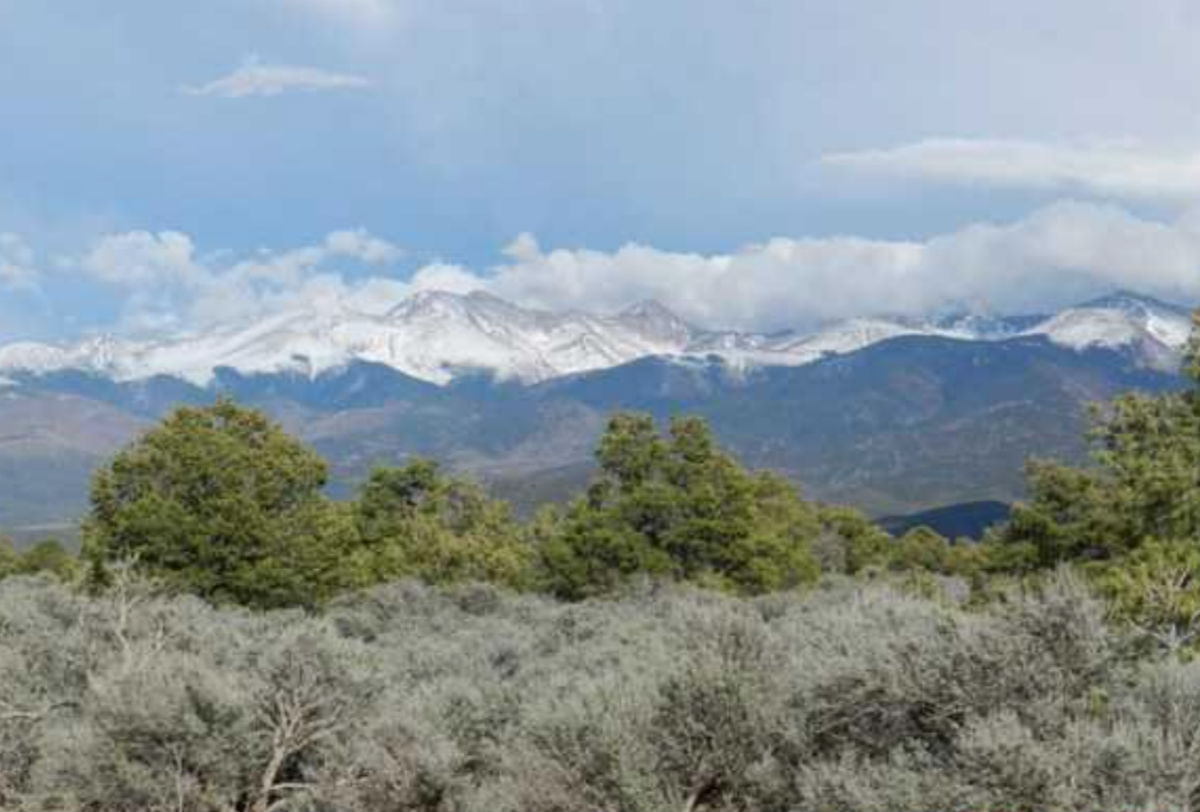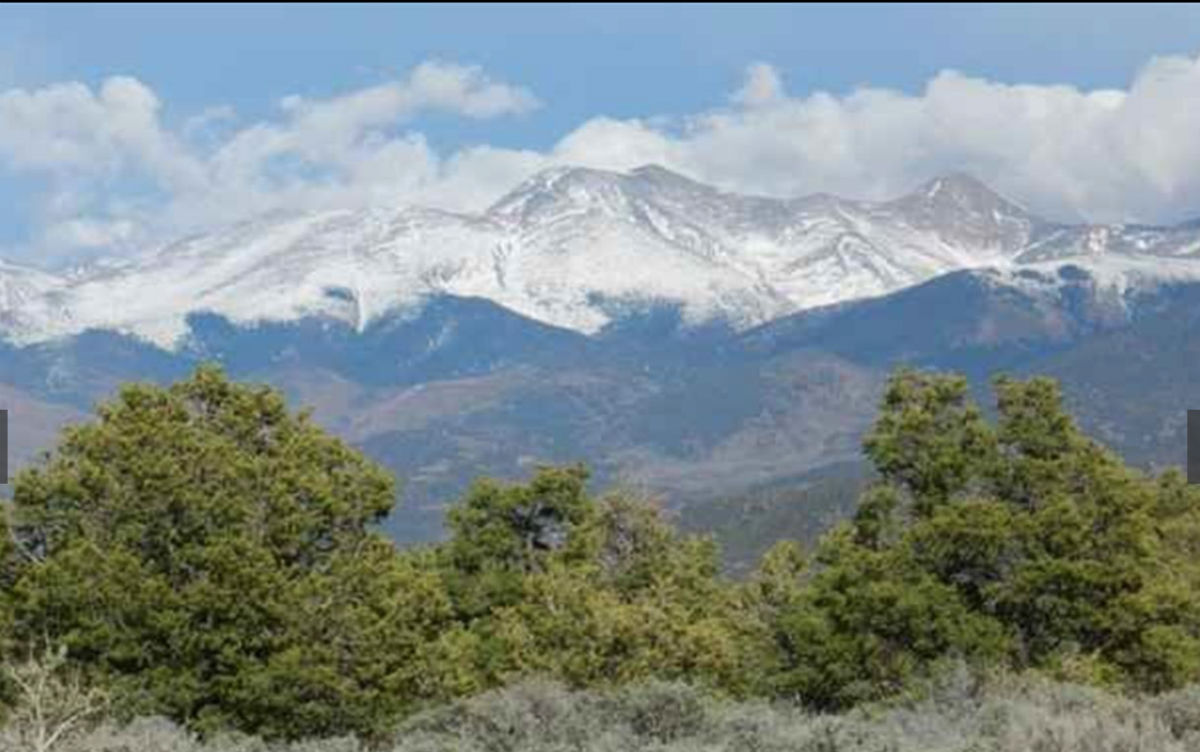 The two photos above were taken from a nearby property.
There is also a market for vacation housing in Section G of Wild Horse Mesa. There is a small cabin a few blocks east of this property that the owners rent out. The location of this cabin is shown on one of the maps as "Wild Horse Lake House". According to the owners this tiny cabin can rent for as much as $4,000-$5,000 a month. Below is a picture of the little cabin (with the Sanchez Reservoir in the background) so that you can see the income possibilities with a vacation rental in this immediate area. The property for sale is Lot 41 on Vale Court. It is very close to the reservoir but it probably does not have a view of the reservoir. It probably DOES have an excellent view of the numerous mountains in the area.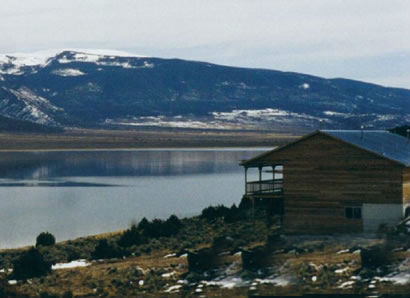 The picture above is of the "Wild Horse Lake House", located just to the east of the property.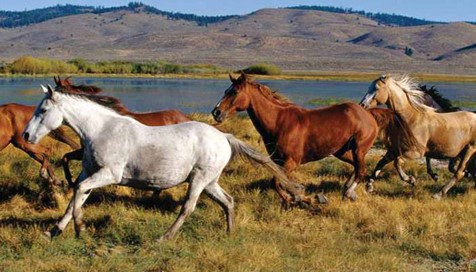 There are roaming bands of wild horses in the Wild Horse Mesa, descendants of horses released by Spanish explorers about 500 years ago. The picture above was taken next to the Sanchez Reservoir, just blocks from the property.
Vale Court is located just off of Wild Horse Drive. The easiest way to get to the property is to input "Wild Horse Drive, San Luis, Colorado 81152" into your phone or GPS unit. Once you pass the Community Center you are very close to the property. The GPS coordinates for the property are: 37.085563, -105.440354.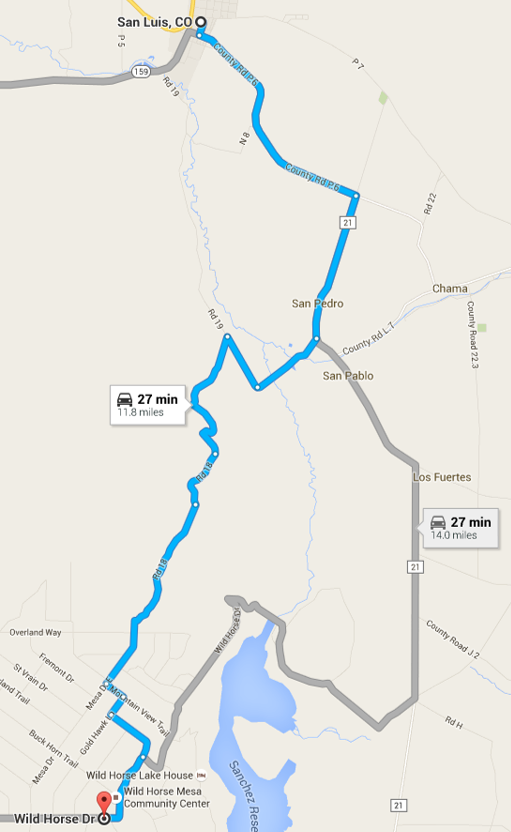 If you have decided to purchase this property please click on the link below that says "ADD TO CART". After that, click on the "CHECKOUT" link at the top right corner of any page. You will be taken to our secure payment page where you may pay your down payment in the amount of $500 with your credit or debit card. Your first monthly payment in the amount of $326 will not be due for one month. After you have made your payment of $500 this property will be shown as "SOLD" on our website so you can rest assured that no one else will purchase it. Your paperwork will be Express Mailed to you immediately.
Available!